Publisher's Note:
Copper 3D is an important Nebraska story that blends true innovative research with various university departments. It speaks to the best of what the university can be in economic development, technology research and development, and as a bridge to get cool products into the world.
We stumbled upon the story while doing research for our Funding Report – and are happy to provide more details on what we discovered through our inquiry.
Thanks for reading, and know that we are always looking for cool stories about innovation, entrepreneurship, and the people who bring the future into reality. As ecosystem builders, If you have a story that you think we should write – please reach out to tchapman@mug.news.
Donald Rashid, Author
NASA Funding $1.13 million in October 2021 for International Space Station Research
A 53,000 square feet facility nestled within the campus of UNO and adjacent to Elmwood Park houses UNO's biomechanics team. They are the brains behind medical device 3D printing, NASA Nebraska grants and an international collaboration with Copper 3D.
In 1996, Dr. Nicholas Stergiou, PhD began working at UNO with two young faculty members in modest facilities. Today, the Biomechanics Division has generated $40 million in grants including three awards from NASA Nebraska for International Space Station research.
Earning the third NASA Nebraska grant in 2021 and creating a solid partnership with Copper 3D, based in Chile, results from "Our reputation – top notch. We may be the best in the field of biomechanics." said Stergiou. His experience includes serving as the current president of the American Society of Biomechanics.
Stergiou and Dr. Jorge Zuniga, an Assistant Professor, foster collaborative research and business partnerships including Copper 3D. Zuniga serves as both a consultant and researcher, blending 3D printing technology with NASA supported International Space Station research.
"Copper 3D is a big deal. Copper can be used for 3D printing and research studies. Copper 3D is a growing international company from Chile. It is moving to Omaha, Nebraska", said Stergiou, and will be located at UNeTech. They will continue to work with Dr. Jorge Zuniga and his team on projects such as new devices and inventions. The UNO team sees this collaboration as a centerpiece of research.
"Copper 3D is a Chilean-US Company, pioneers and global leaders in antimicrobial 3D Printing. We started our journey in 2017 … and invite you to be part of the next revolution in Antimicrobial 3D Printing, Active Materials and Antimicrobial Solutions that prevent infections and save lives on a global scale." states www.copper3d.com.
One of Copper 3D's successes was an open source face mask manufacturing design configured to 3D printing, with millions of impressions, including production at the UNO biomechanics lab.
A Journey From Chile to Omaha, Nebraska US Headquarters in 2022
As a Chilean native, Zuniga became well known in his country and one day in 2018, Copper 3D leaders came calling for consulting needs. A longer term relationship and grant funding developed.
Copper 3D chose Zuniga to conduct research and marry use of their plastic based product Plactive which is infused with copper, to conduct research. Ultimately studies are conducted in space and medical device 3D printing will be made on demand at the International Space Station.
Zuniga's relationship, research and UNO's facilities led to Copper 3D's executives decision to base its US Headquarters at UNeTech starting in early 2022. "Omaha's only university-supported startup incubator, UNeTech is a state – and grant-supported translational research institute. Our primary mission is to use the world class research of UNMC and UNO to add value to startups." www.unetech.org.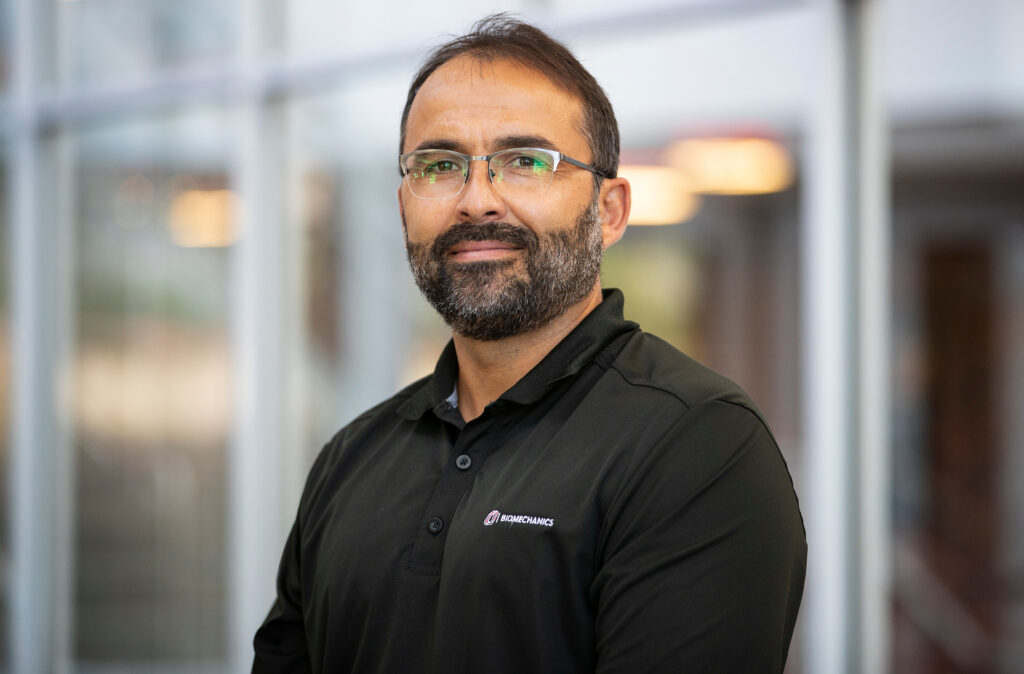 What Is the Impact of Copper 3D and UNO's Research Ventures?
In layman's terms, UNO's biomechanics team, in collaboration with Copper 3D and NASA funding, creates "Cool experiments and studies for health purposes" said Steregiou. Both doctors cite the contributions of great students and graduate assistants, working alongside faculty members and lab technicians.
In Zuniga's lab, the Copper 3D product Plactive is used – a blend of plastic with the addition of copper. Instead of ink, plastic is unwound from a spool and laid down much like an inkjet printer distributes ink on paper.
Product designs such as prosthetics for children using Plactive are inexpensively manufactured within a few days. Research study participants travel from across the United States to see Zuniga and receive free medical devices.
Materials can be recycled and reused. Medical devices can be quickly printed, on demand, during International Space Station missions and at UNO.
"The vision of UNO's biomechanics team is worldwide recognition as innovative pioneers – global impact in all the areas you can draw to biomechanics. We are not done at UNO and have come a long way" said Stergiou.
Top Educational Raking. Unique Collaborative Research Facility.
Stergiou compares UNO to the Massachusetts Institute of Technology (MIT), the University of Michigan, Stanford and Harvard University.
UNO's department is 'unique, way advanced. It is the only research building in the US, where biomechanics is concentrated in one building." Adding to this thought, UNO offers "The first and maybe only biomechanics degree with undergraduate, master's and PhD offerings. Truly a pioneer. Omaha's program builds research and faculty cohesiveness and collaboration" said Stergiou.
In 2013 the Sanford Research Institute (SRI) ranked UNO's program seventh, tied with Pittsburgh and Northwestern. Today, Stergio estimates a top three ranking with the likes of the Massachusetts Institute of Technology's (MIT) biomechanics expertise. MIT is one of the best programs according to Stergiou.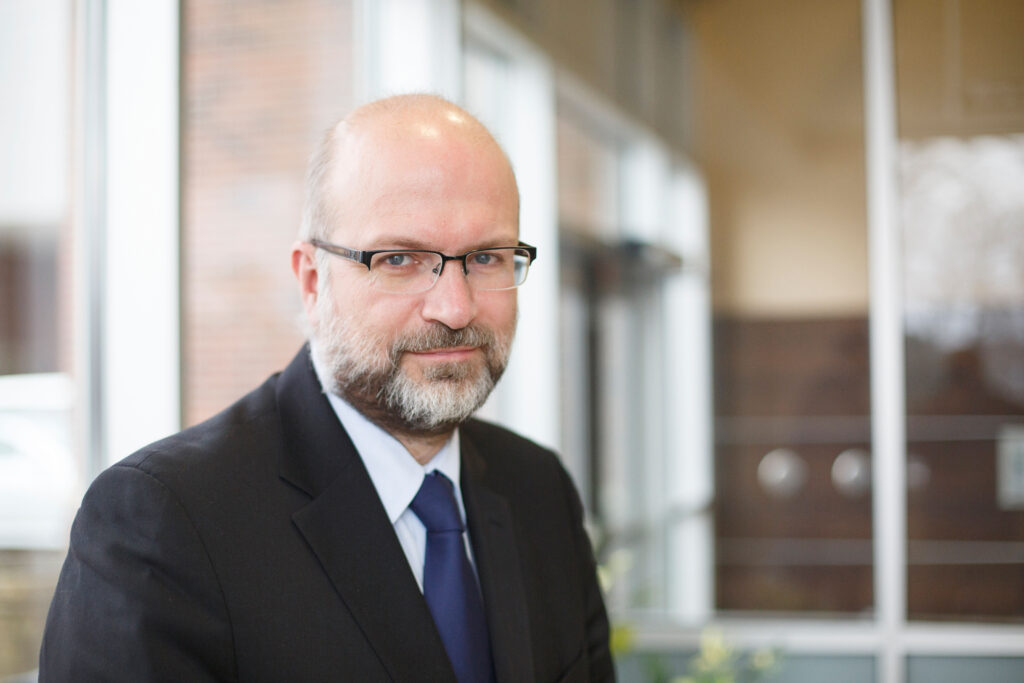 NASA Nebraska grants, UNO's pioneering professors and researchers within the field of biomechanics along with Cooper 3D's move to Omaha, Nebraska map out a formula for scientific breakthroughs.
Websites Legend:
www.chapmanandcompany.co
www.copper3d.com