You're sitting in a field of flowers scrolling through your Facebook feed. You browse posts, press "like" on a few news updates, and maybe laugh at a few cat videos. Then after reading one article from "Wonderland", you question 'Why is a raven like a writing desk?'. You shrug your shoulders and continue scrolling on your dopamine screen when moments later you see an advertisement for raven pens and refurbished desks.
Let's face it. We've all experienced something similar when it comes to Facebook sending instantaneous advertisements regarding something you haven't searched yet. This makes you wonder… how much control does Facebook have on my privacy?
Be warned, you may fall down a rabbit hole as you search for answers. Researching information in order to write this article proved complicated and complex, the feeling of running in circles could make anyone's head spin. The process only becomes curiouser and curiouser.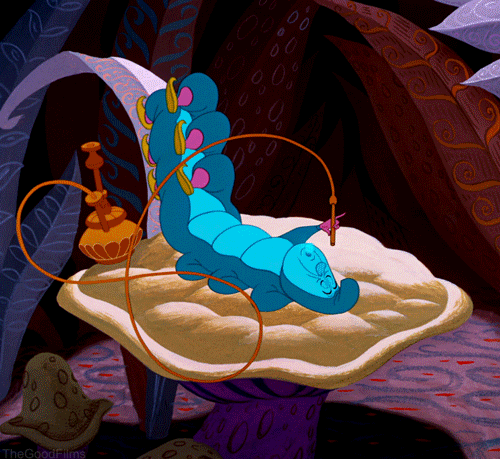 Is Facebook out of Control?
Solid and concrete information proves difficult to find when confronting the question: how much control does Facebook have over the media? Facebook released a new policy update this year regarding content control and its ability to remove posts in order to avoid legal impacts.
"Effective October 1, 2020, section 3.2 of our Terms of Service will be updated to include: "We also can remove or restrict access to your content, services or information if we determine that doing so is reasonably necessary to avoid or mitigate adverse legal or regulatory impacts to Facebook" (Facebook Terms of Service)
In short, once a post is made, there is no promise it will stay. Instead, it may even drift away like smoke.
Speaking of contradicting thoughts, Facebook, on record, claims they do not have access to search engines unless given permission. Salt Rank, a Kansas City business that focuses on digital marketing to small businesses, confirms that their usage of advertisements on Facebook versus Google is usually separate.
"We generally don't do Google advertising directly to a Facebook page. We build landing pages for our clients on their website as the entry point for their Google Ads, with the goal of turning a click into a quick lead or sale" (Salt Rank Rep)
Salt Rank goes on to explain their main usage of Facebook.
"Facebook to us has always been a platform designed for building identity, visibility, reputation, and community. We keep the focus on engagement and Page growth with their platform" (Salt Rank Rep.)
Facebook and Onavo
However, Facebook purchased Onavo, an Israeli web analytics company, back in 2013. A report called The Investigation of Competition in Digital Markets was published by the Subcommittee on Antitrust and commented on the use of Onavo with Facebook products.
"Facebook's acquisition of Onavo provided the company with the ability to track potential competitors through non-public, real-time data about engagement, usage, and how much time people spend on apps"
In short, the purpose of Onavo was to run background data that happens to log your activity even with Facebook closed. The app discontinued its services in 2019 due to the attention and backlash from the media.
Data is gathered from the advertisements you click on or the time you spend watching a video. All of that data is then recorded in order to cater to your interests. At first, this sounds great, but now you are only being exposed to what is desirable to you instead of seeing new or contradictory views. Thus, reinforcing an information bubble that usually creates a larger divide between individuals. Both sides are kept from seeing each other's feed and the sharing of ideas is halted.
These posts are distracting and eye-catching, all the more to keep your content with your current feed.
So please, no more nonsense. Take the power back. Check your privacy settings. Read up on the continuing Facebook updates terms and services. Don't let the chaos dissuade you, but rather keep investigating and continuing your search.