You probably haven't thought about deviled eggs lately. They're not on many restaurant menus. In fact, it wouldn't be surprising if the last time you ate one, your grandma made it. She probably makes them the same way her grandma made them. In fact, deviled eggs are so old, historians say even the ancient Romans served them as an appetizer. But 2,000 years later and 5,000 miles away in Omaha, Nebraska, Deviled Egg Co. is putting a spicy new twist on an old-fashioned staple.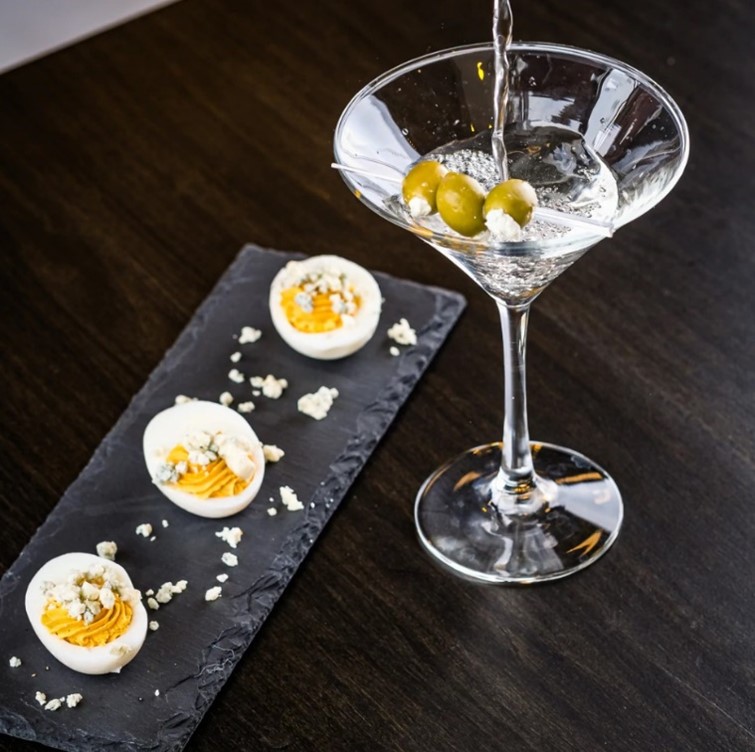 Spicy & Sophisticated
Deviled Egg Co. is the first company in the world to specialize in gourmet deviled eggs. According to their marketing, "think high-end sushi but with hand crafted deviled eggs." Their spicy and sophisticated flavors include Siracha Bacon, Backyard BBQ, Buffalo Blue, Cali Roll, and Walking Taco. Those with tamer tastes can enjoy Traditional, Chick-Fil-Egg, Ham & Cheddar, Salmon Egg, Tuna Salad and others. The company takes pains to cater to dietary restrictions, offering vegetarian, dairy-free, gluten-free, and keto-friendly options, all made with fresh ingredients.
Dining in Or Out
The company offers a dine-in option in their store in west Omaha, take-out, and catering. In addition to imaginative and tasty deviled eggs, guests can snack on two different varieties of charcuterie and choose from an extensive list of cocktails, such as margaritas, mojitos, and martinis. It's the kind of experience that makes for a unique girls' night out, and a great opportunity to test out the options for catering upscale parties, wedding receptions, or corporate events.
A Creative Godmother
The mastermind and creative godmother of the idea is Raechel Van Buskirk, an entrepreneur with experience in the food and hospitality industry. After culinary school, she and took a management position at an Omaha dining establishment. Here's how she describes what happened: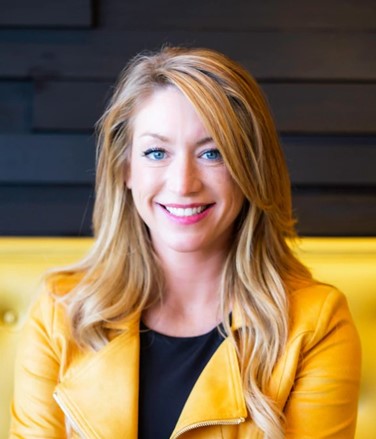 "I started cooking brunch to build business on Sundays. As the customers increased I had to get savvy with my meals. I always made deviled eggs and they were the first thing gone from the spread. One Sunday I was planning a taco bar and then it hit me: a taco-flavored deviled egg bar. Two of the best foods on the planet in one! The reaction was amazing and the customers wanted more, so I started the company."
Raechel realized that in an overcrowded market, here was a unique niche no one had tapped into yet. So voilà, the Deviled Egg Co. was born as an LLC. in October of 2017. Operating out of a food truck, Raechel and her crew were soon going through thousands of eggs a month and finding their formula for a profitable business.
Deviled Egg Co. opened its first location in the fall of 2021. They have since added two more food trucks and received over 21 requests to franchise. Raechel and her investor team are waiting until their physical location has been open a full 12 months in order to work out all the kinks and begin franchising.
Entrepreneurial Advice
Raechel says that it has been a wild ride, but she is excited about what the future of the company will hold for them. Her larger vision for her future is to continue to mentor other entrepreneurs who have dreams but don't have the know-how to make it happen. Her current advice for creatives and investors is to find investors who add true value to your brand, find an accountant, never underestimate the people that work for you, take a chance, and believe in yourself.
No doubt, Raechel Van Buskirk has taken the modest deviled egg further in the past few years than in the previous two millennia!
Check out their website and try them for yourself: https://www.deviledeggco.com/