For those of you who may not know, there is a pandemic occurring in the United States right now. With that, there has been an increased interest in moving to the Middle. Another interesting reason people consider a move to the middle is that, according to our research, 80% of people in the United States live within a couple of hours of their mothers. Given the vast size of the middle, our aim with this article is to help individuals considering such a move.
Your Mom called and she wants you to move back to the #Midwest. @MugNewsOfficial

Tweet
Given the data we found in terms of familial reasons that make up one's decision about where to live, we wondered, how are software and technology factoring in decisions about relocating and the pandemic.
Based on our research, here are the top locations in the Middle for a tech worker to move during and after the pandemic.
We examined two different varieties of location quotients. Location quotients are a measurement of density of employment. First, we examined NAICS 51 – Information. Only metropolitan areas with greater than .75 were included. This narrowed the field to fewer than 30 Middle cities. Next, we examined the location quotient associated with total employment (not just by industry). For this quotient, we required that the community be at least as dense as the U.S. average (1.0 or greater). This took our list to 13 out of a possibility of more than 100cities in the Middle.
Next, we evaluated the cities on a variety of factors:
Technology Job Growth 2018 to 2019
Wage Growth from 2018 to 2019
Average Speed of Internet (according to Broadband Now)
Based on this data, we weighted the results and created the following lists. We were genuinely surprised by the results. Someone on our team has visited every single city on the list – and a couple are or have been clients of Chapman and Company (Omaha, Lincoln, Madison, Milwaukee), but we did not create this list for our clients. This is a list created by using data.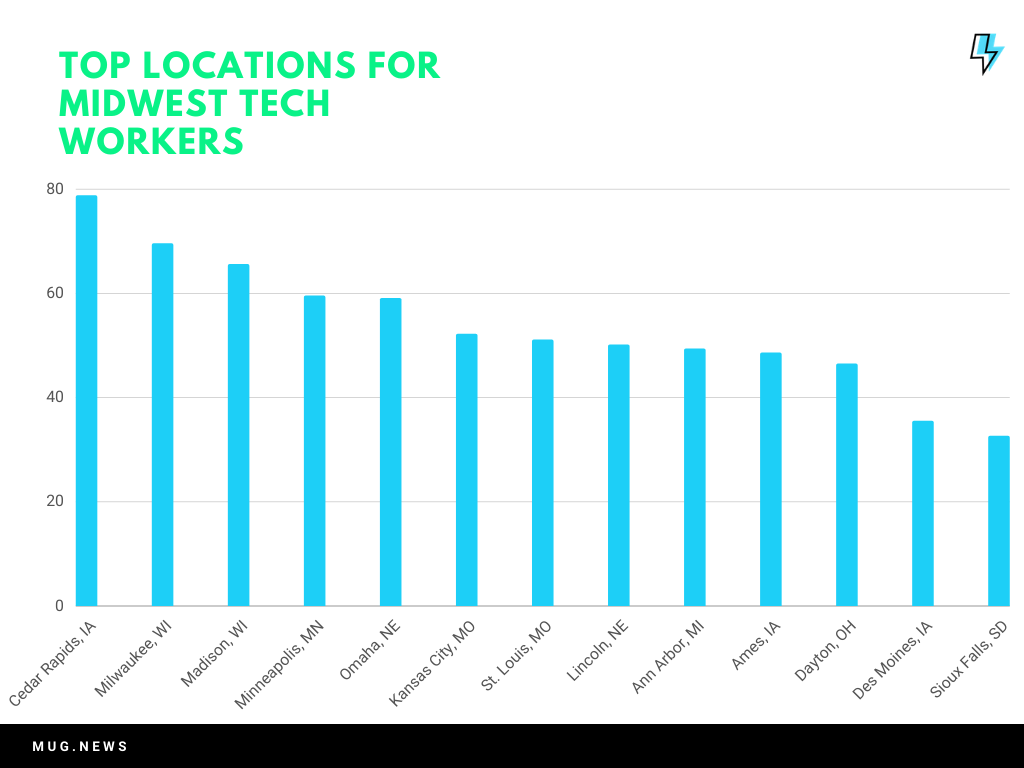 Some reading this list may not know much about these communities. We have written a helpful guide to aid your individual evaluation.
Top Midwest Large Cities for Tech Workers (one million plus):
Milwaukee
Milwaukee is the largest city in Wisconsin. The community abuts Lake Michigan and is approximately 100 miles north of Chicago (a Middle City that failed to make this list). Milwaukee is known as "Cream City" for its beer brewing, not its dairy industry…actually because of the color of the bricks that originate from the city. It has strong German heritage and is noteworthy for its sausages.
Minneapolis
Minneapolis is the largest city in Minnesota, and with its near neighbor St. Paul makes up what are known in the Midwest as the 'Twin Cities'. This dual-city moniker helps explain why the baseball team is known as the Twins. The city is known for its strong medical and healthcare entrepreneurial ecosystem. And, it is home to retail giants Best Buy and Target.
Kansas City
Kansas City is split between two states – Kansas and Missouri – making it the largest metropolitan area in Kansas, but not Missouri. However, the primary city is in Missouri as are the major sports teams, including the current Super Bowl Champion Kansas City Chiefs. The people of Kansas City are obsessed with their meat – including strong barbeque and steak traditions. Most people in the Middle reference the city as KC.
St. Louis
St. Louis is the largest metropolitan area in Missouri, but is actually a relatively small city compared to many major metropolitan areas in the United States. The city is home to long musical traditions, including the blues and jazz, but it also is the warmest city on this list, with an annual average temperature over the last decade of 68 degrees, edging out Kansas City.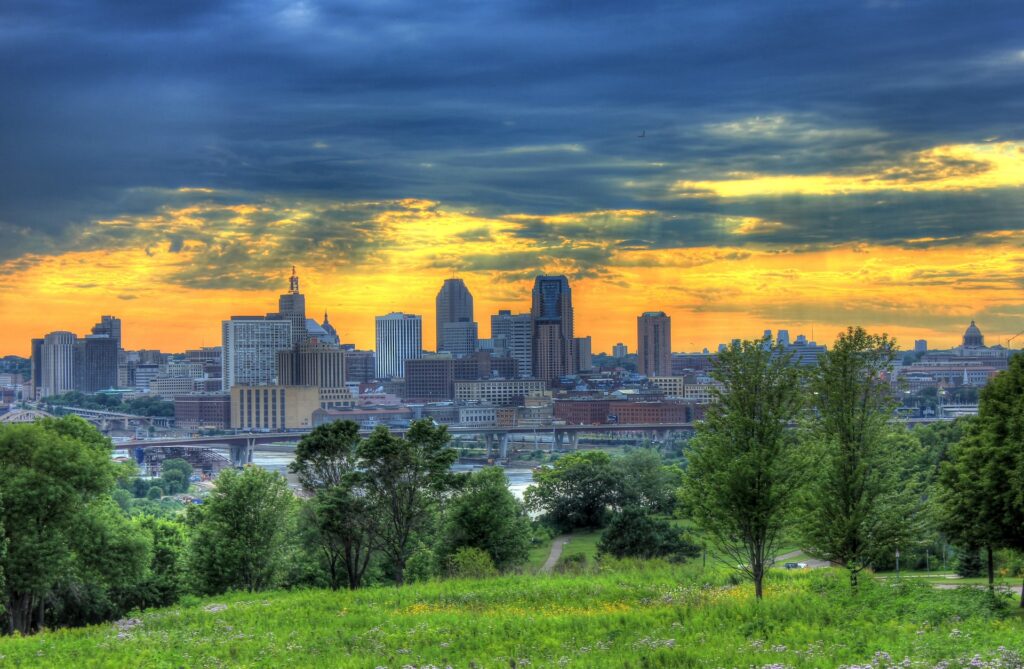 Small Cities (more than 300k but less than one million):
Madison
Madison is home to the University of Wisconsin, a powerhouse educational institution. However, this city fails our test associated with college towns (percentage of students versus total population). We therefore place Madison in the small cities category. Madison may be the most liberal place in the Middle with a culture that is bohemian and innovative. It has a strong entrepreneurial ecosystem and is well-known for research done at UW.
Omaha
Omaha is the largest city in Nebraska, and the metropolitan area is home to Offutt AFB, the area's largest employer, and one of the primary reasons that the community has such a strong technology workforce and telecommunications. Omaha is home to Warren Buffet and Berkshire Hathaway.
Dayton
We were surprised that Dayton was our only entry from Ohio. It is the sixth largest city in Ohio, and has a strong history of technology and innovation. Orville and Wilbur Wright built their early airplane in Dayton, and there remains a strong aerospace industry in the region. As it is election week, we thought that we'd mention that Martin Sheen, who played Jed Bartlett on the West Wing, is from Dayton.
Des Moines
Des Moines is the largest city, the capital, and almost in the dead center of the state of Iowa. It is known for its strong insurance industry, and for taking center stage politically every four years as the media and politicians descend on Iowa for the Iowa caucuses. Des Moines also is known for its local convenience store chain, Kum & Go.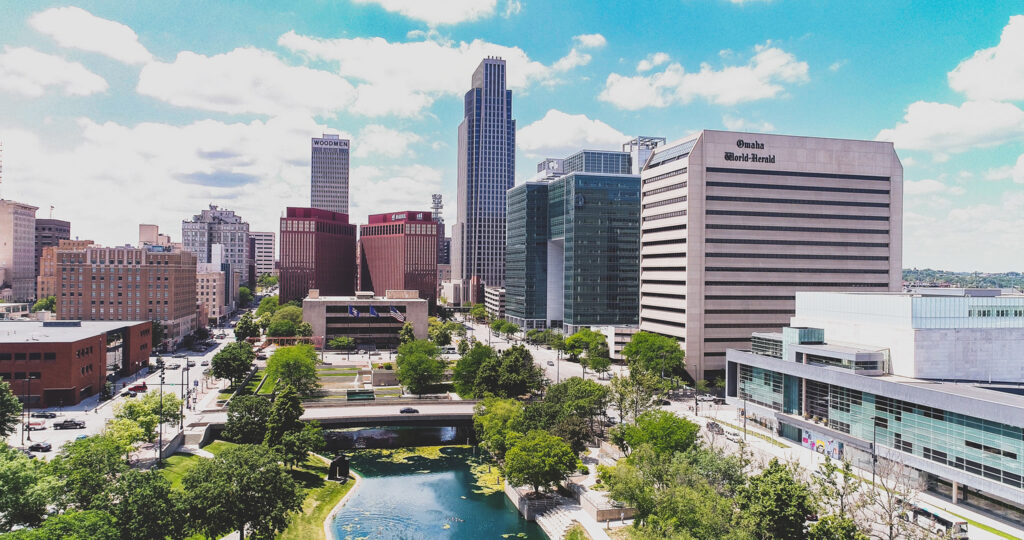 Town:
Cedar Rapids
Cedar Rapids smells like cereal. While it is the second largest city in Iowa, it is the largest producer of cereal products in the United States. Quaker Oats and General Mills have large operations in the area. The region also boasts numerous innovative companies in technology, defense, and particularly educational technology. Nearby Iowa City is the home to the University of Iowa, and the Iowa Writers' Workshop. There are a number of really fine amenities in our number one city for relocation.
Sioux Falls
South Dakota has no corporate income tax, and Sioux Falls is the state's largest city. This means that the city has a number of banks and other corporation "headquarters". This has led to a burgeoning payment and technology ecosystem. The mayor is the founder and former CEO of a marketing technology company Click Rain.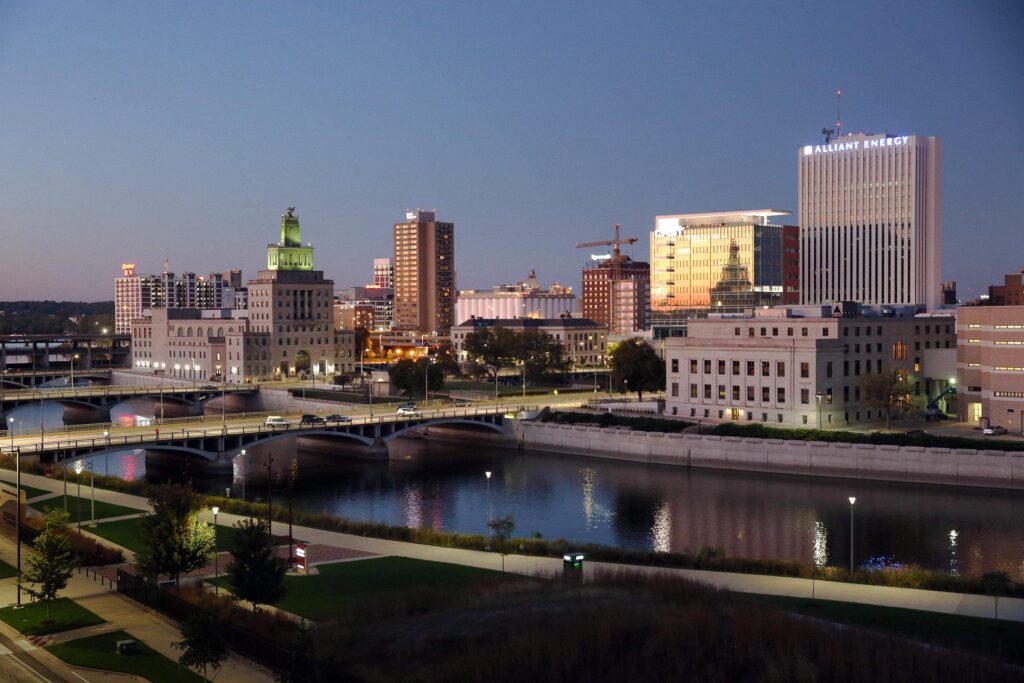 College Town:
Lincoln
Lincoln is only 50 miles from Omaha, and it is the second largest city in the State of Nebraska. It is the home to the University of Nebraska-Lincoln, and to young technology success story Hudl. The region boasts a strong affinity for Husker red including for former Husker, now Head Coach – Scott Frost.
Ann Arbor
Ann Arbor is approximately 40 miles from Detroit and it boasts one of the region's best universities, the University of Michigan. The university is home to more than $1.5 billion in research and development (according to the National Science Foundation), and that level of talent and expertise permeates the region.
Ames
Ames is merely 30 minutes from Des Moines (if you drive really fast). It is the home to what is regarded as one of the top engineering schools in the region – Iowa State University. It is also the smallest community on our primary list with fewer than 100k residents. Ames has long been known as a community that adds significantly to the region's overall entrepreneurial and technology landscape, including being the home of the first computer, the Atanasoff-Berry Computer in 1937.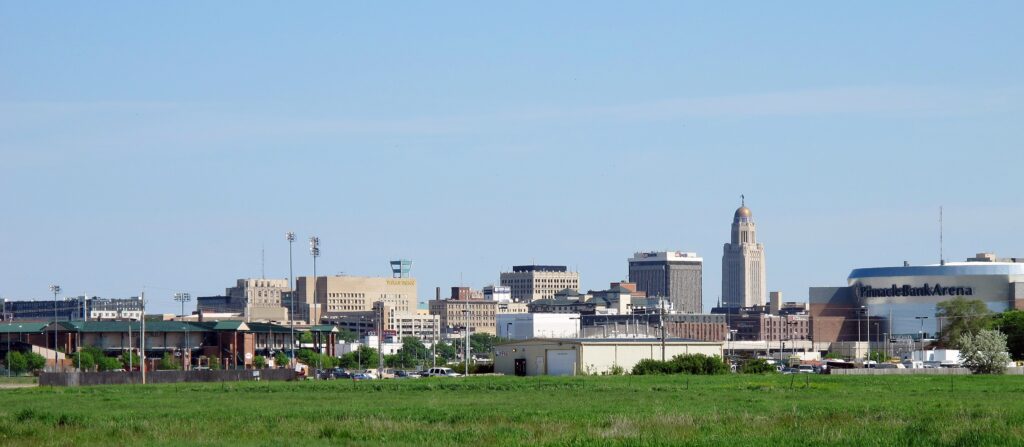 Lastly, we leave you with two small communities that didn't quite make our cut-off but offer a good look at an alternative Middle experience. Both Dubuque (IA) and Mankato (MN) failed to have the necessary LQ regarding total tech jobs, but they otherwise scored well. They also offer a similar experience to Ames – a small-town experience, but without a dominant university.
In short, we hope you move to the Middle, and if you do, we hope that our analysis helped you.